Jerusalem Synagogue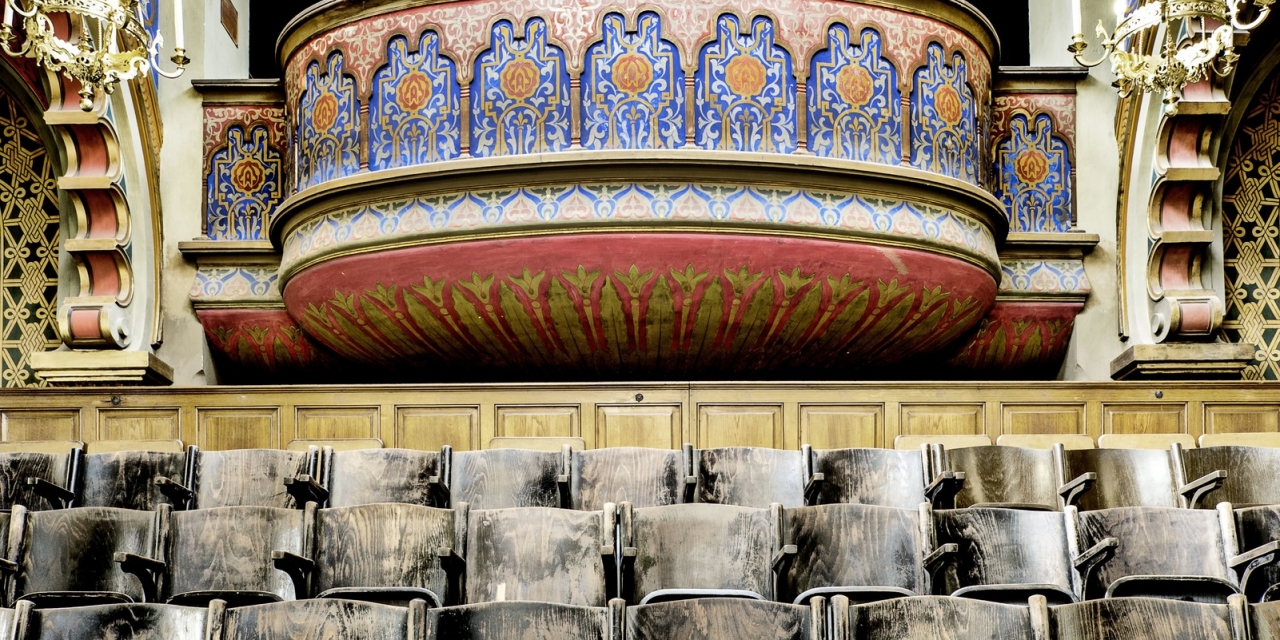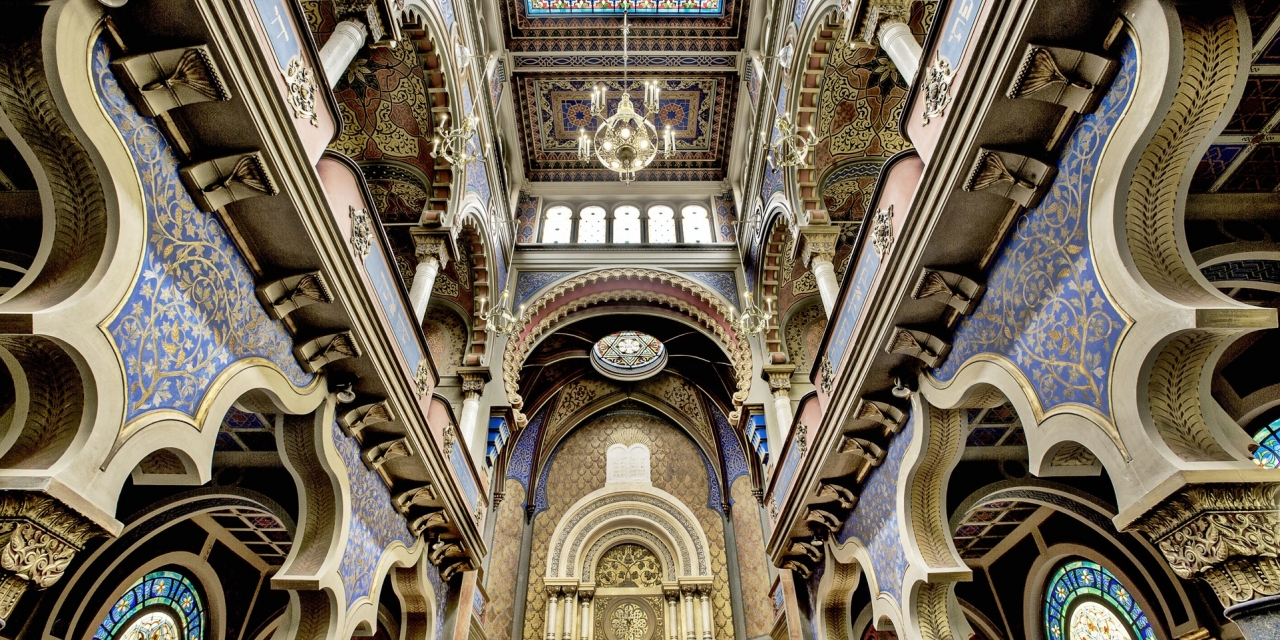 opening hours
Open daily except of Saturdays and Jewish holidays
10:00-17:00
26.5. closed (Shavuot)
Buy ticket
on-line
entrance fees
Adults

150 CZK
(eTicket 135 CZK)

Children under 6

free

Children under 15 and
students

100 CZK
(eTicket 90 CZK)

Reduced entrance fee for visitors with valid ticket to the Old-New Synagogue:
Adults

100 CZK

Children under 6

free

Children under 15 and
students

80 CZK
About the synagogue
The synagogue was built between 1905–1906 by a Viennese architect and an Imperial construction supervisor Wilhelm Stiassny, as a replacement for three Synagogues (the Zigeiner, the Velkodvorská, and the New) destroyed in the years 1898-1906 during the redevelopment. Although the association which took up the challenge of building the Synagogue was founded in 1896, it took ten years before the Synagogue was inaugurated on 16 September 1906. Initially it bore the name of the Jubilee Temple of Emperor Franz Joseph to commemorate the 50th anniversary of his reign, in 1898. After WWI, the present name, the Jerusalem Synagogue, based on the street name where it stands, slowly gained ground. The street name has nothing to do with the Synagogue, however: the street is named after the Church of Jerusalem former chapel of St Henry, nearby.
The Jerusalem Synagogue is distinctive in that it is one of only eight Synagogues built to W. Stiassny's design, where services are still held. The only interlude was during the war years 1941–1945, when it acted as a repository of seized Jewish property.
Besides its religious role, the Synagogue is a cultural and exhibition venue. The concerts regularly held here let visitors listen to the uniquely preserved original organ by Emanuel Stephen Peter.
Exhibitions
The exhibition OVERLOOKED CZECH-GERMAN-JEWISH PERSONALITIES presents 20 unjustly neglected Jewish personalities with Czech roots, who have made a significant impact in their cultural, scientific or political significance. The common denominator of the selected personalities is the fact that many of them are not known in their native country and are perceived more as Germans or Austrians. Visitors can, for example, learn about the fate of music scientist Guido Adler, biochemists and doctors Gerta and Carl Cori, economist Alexandre Kafka, journalist Hans Natonek and physician and ethnographer Jakob Eduard Pollak. With this exhibition, the Jewish Community of Prague wants to contribute to expanding the basic knowledge of the cultural history of (not only) the Central European region.
The exhibition will be on display until 26 July 2023.